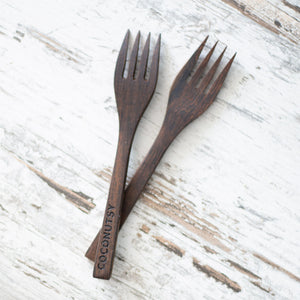 Buy Wholesale - 43% OFF RRP
Our handcrafted Ebony Wooden Forks are 100% natural, made from reclaimed ebony wood and make the perfect companion to your coconut bowl.
Unit Pricing
Wholesale: $4.53 | RRP: $7.95
Our forks are reusable and handcrafted from reclaimed offcuts from the furniture industry. The wood is then sanded, cleaned and polished using virgin coconut oil for a smooth silky finish.
Size
Length:
16cm
If you would like to purchase more than 25 units please contact us here for our complete list of wholesale rates.