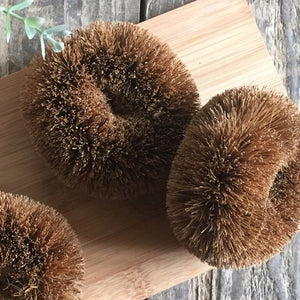 Buy Wholesale - 42% OFF RRP
Make scrubbing beautiful with our eco cleaning brush. These naturally antibacterial coconut scourers will help you clean your home and coconut bowls while staying plastic free.

👍 Plastic free and made from upcycled resources.
🥘 Safe on non-stick fry pans.
🦠 Naturally antibacterial and biodegradable.
🖐️ Designed to get into hard to reach places.
🥥 Made from sustainable coconut husk & bamboo.
Unit Pricing
Wholesale: $3.45 | RRP: $5.95