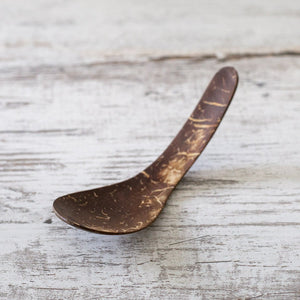 These coconut shell spoons that are handcrafted from left over pieces of shell from our coconut bowls. Nothing goes to waste!
The dark grain matches our coconut pinch bowls and are a stylish and eco-friendly alternative.

Our coconut shell spoons take a little more time to make and are cut then sanded down to get the perfect shape. Finally coconut oil is used to polish the spoon and bring out it's natural colour and markings.
📏 Length (approx): 10.0cm-10.5cm